By RALPH KOPLOWITZ
When I was a young child in Brooklyn, New York, my mother used to share with me all kinds of things about our world of nature. One of these phenomenon was the Northern Lights, i.e., the Aurora Borealis. Even then, as a young child of five years, I was in awe of what was, in her words and other peoples' accounts, a spectacular phenomenon and sight. I would look in science books and view photos over the years, hoping someday to be able to see them in person.
In late summer 2012, I traveled to Iceland, now middle aged, meeting up with my older son and daughter-in-law. They had discovered the country one year earlier on a backpacking expedition. Now it was my turn to discover this glorious, barren, yet wondrous scenic paradise. We had been traveling several days, tent camping intermittently while viewing waterfalls, black volcanic sand beaches, thermal phenomenon, geysers, icebergs, and seals. It was nighttime - around eleven. I was exhausted from a long day's travels. I got into my pup-tent and lay down to sleep. My son was still up, outdoors taking some photos at night.
Suddenly he called me, "Dad, come out - I think I see the Aurora Borealis."
Why miss your Aurora?
Get Aurora Alerts customized for your location.
"You sure?" I said. "I'm dead tired."
"Absolutely Dad, you got to come out here and see this!"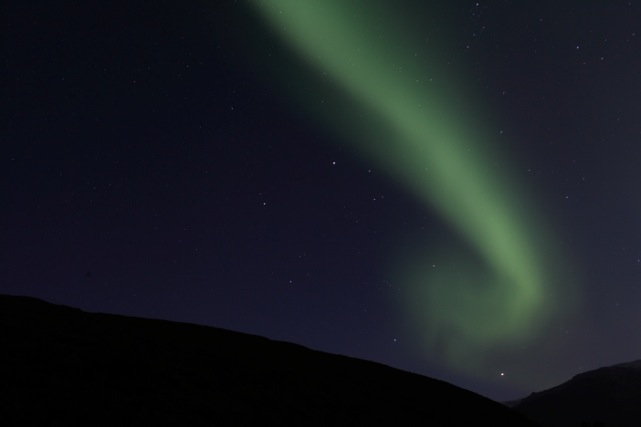 I dragged myself up and out of the tent. Looked to the sky, and there before me was an absolutely extraordinary sight! How beautiful and moving - unreal, like nothing I had ever seen before (except in photographs in books). We stared, marveled, and enjoyed feeling very small, looking up at the Icelandic heavens that night.
It was just like Mom had said, even more so, so many years before when I was a child. I began to tear up. An absolutely awe-inspiring sight! Must go back to see it again!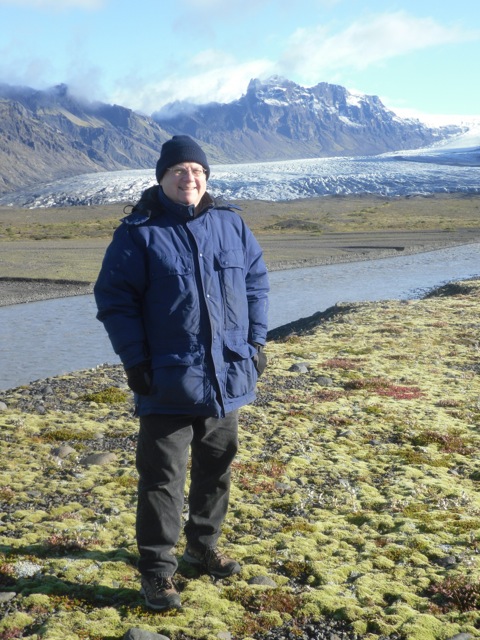 Do you have an Aurora story? Click here and get it published on Soft Serve News.
Read other Aurora Stories and Aurora News.