By Adil Amin
We were actually at the airport gate when our first flight to Iceland was cancelled. In amongst all my anticipation and my nervousness about flying, I watched the situation unfold before me. Technical fault with the plane, we were not going that day. What made it worse was in the two days that followed, the lights were seen in Iceland. Had we missed our chance?
We opted to fly out the next week. All week I tracked the aurora and I noted the weather in Reykjavik. It was looking okay, promising, not hopeless. When we entered Icelandic airspace, seven days later than we originally intended, my eyes immediately shifted up to see what the sky was like. Cloudy.
That night we went out, out to the outskirts of the city. We drove around for a while, hunters chasing. And then a million questions later, our guide stopped suddenly . . . a faint green hue apparently on the horizon. He asked me to take a shot, long exposure. I obliged, it was a very long seven seconds before the image on the camera screen materialised-they were there! They had begun to show! That night, we chased lights, ended up with a few mediocre pics scattered amongst the clouds.
Get your own customized Aurora Alerts
The next day however, we had bargained our way into a repeat trip, the guide now an ally more than a businessman. And then it happened, like it was meant to be. A minor magnetic storm watch was issued, and that night, at Þingvallavatn, we saw the sky dance in hues of white and green. The sky was awake. I think that everything that night was brilliant, the lights, a supposed once in a lifetime experience, my excitement, Jay's excitement. I was alive. I was so alive that I kept changing my camera settings, and ultimately didn't get the shot I was after.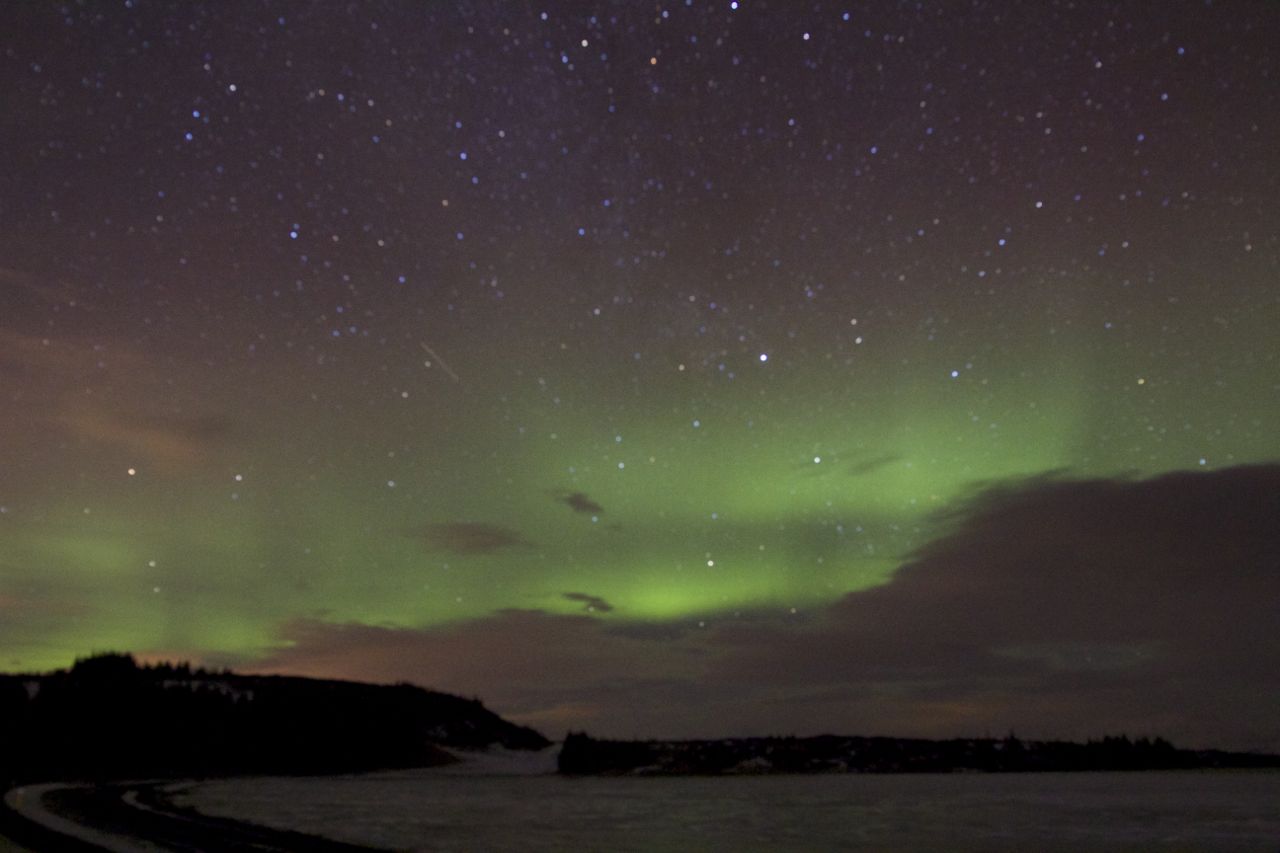 So, how lucky was I? I got to see the lights twice in three days, where some people only see them once in a lifetime. So, I must brag, that just two months later, on the return leg of my journey from Las Vegas to Manchester, the lights danced for me again when I least expected it and most needed it, at 35,000 feet just south of Nuuk, Greenland. I watched mesmerised from my airplane window, running the length of the plane to get another shot from the back.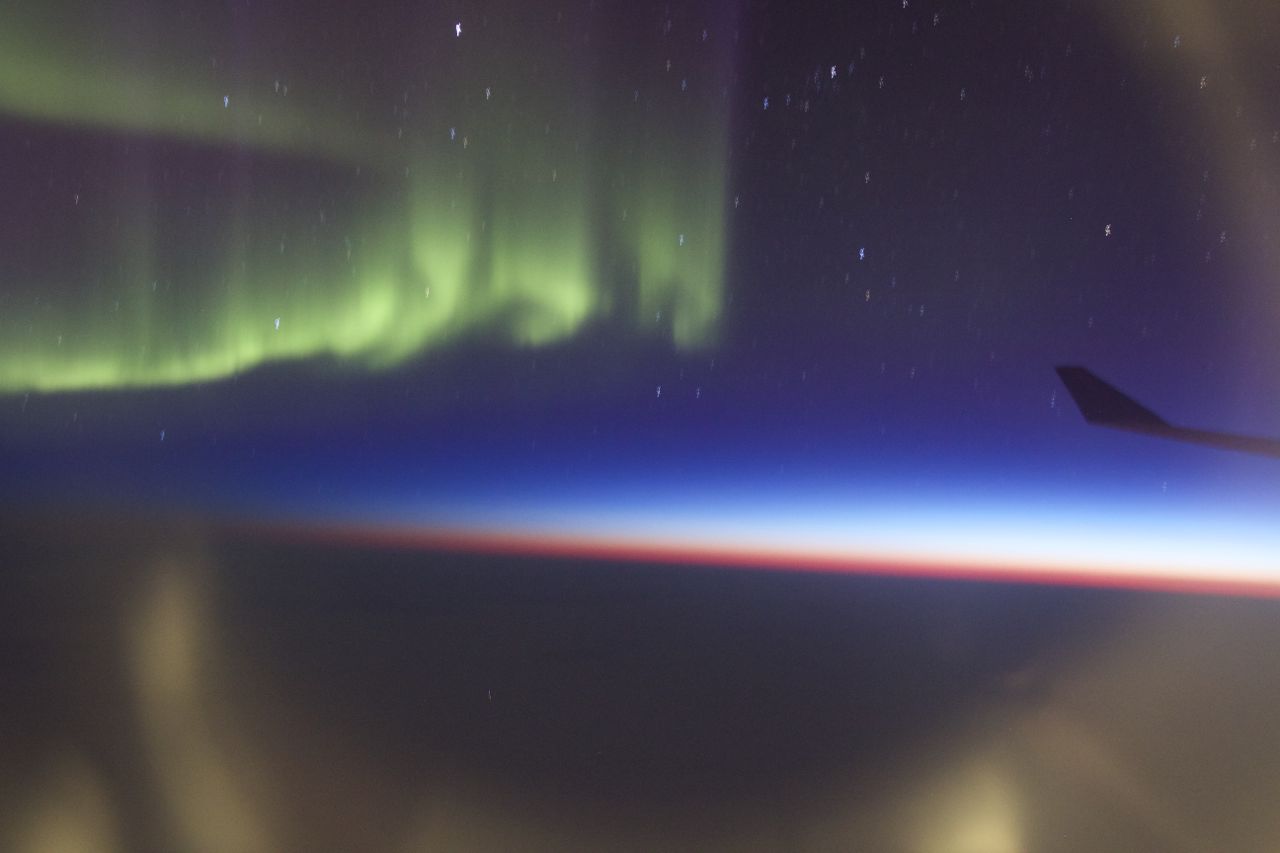 Three times in three months! This
was
a life experience. This was a dream.
Have I got my picture?
The
picture that I will gaze at for years to come? No. But that's ok, because I have a feeling that I'm going to be chasing these lights for years to come.
Do you have an Aurora story? Click here and get it published on Soft Serve News.
Read other Aurora Stories and Aurora News.